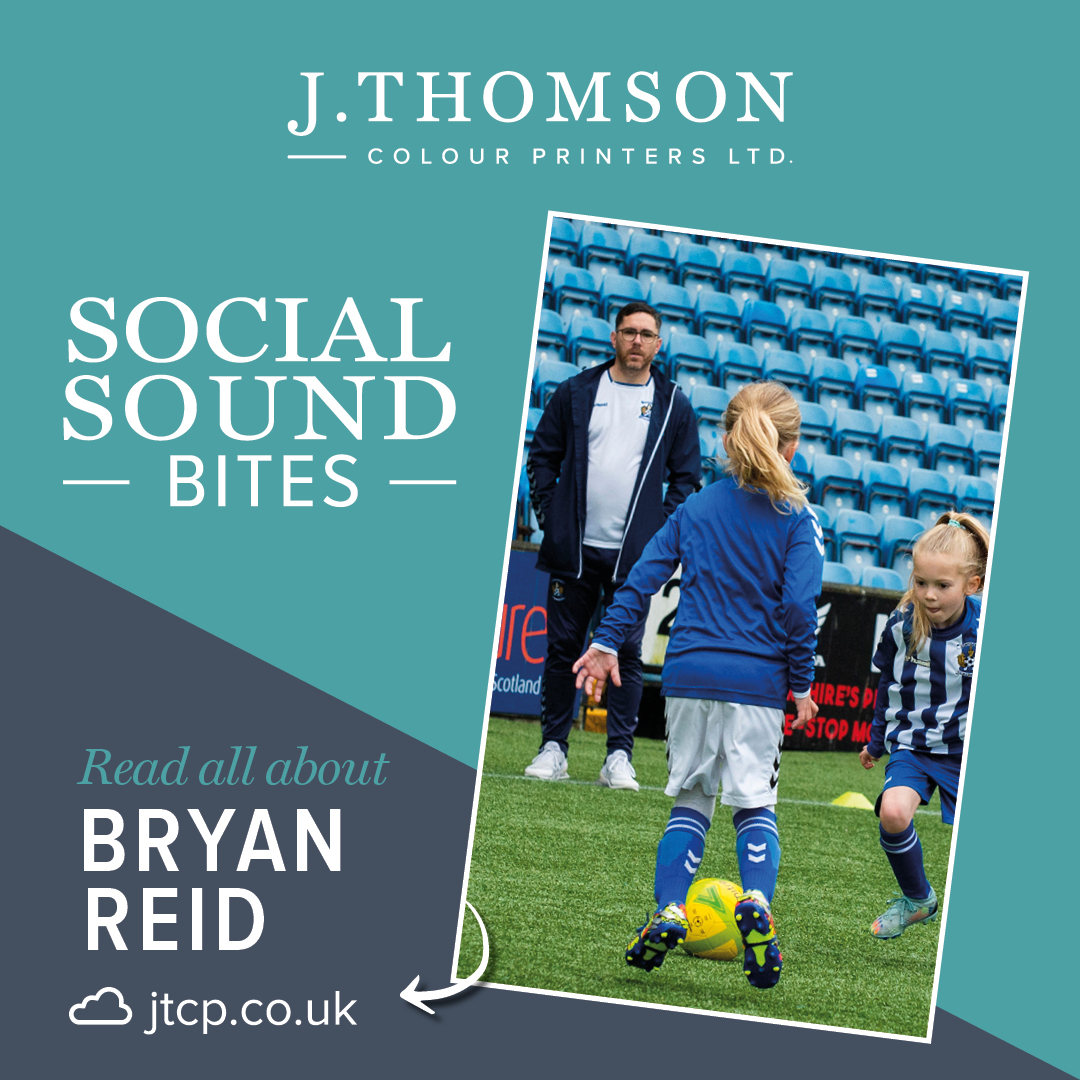 In the summer of 2022 England's women's football team won the final of the Euros, a tournament that caught the imagination of the country and gave the sport the platform it's been craving for years. It was seen as a defining moment for the women's game and has been followed by increased funding and media exposure.
In Scotland, it's not moving quite as quickly, but it's getting there.   We caught up with our Operations Manager, Bryan Reid, to discuss his involvement in the game when he's away from work.  As an Academy coach for Kilmarnock FC Women, Bryan volunteers two nights each week and every Sunday to coach the Under 8 / Under 10 age group.
"I got involved the same way as most coaches in youth football, through my daughter Sophia.  She joined Kilmarnock FC Women at a time when they were short of coaches.  I had previously coached my sons and already had some qualifications so I offered to help and within a few weeks I was all in! It's now an exciting time to be involved with the club.  They are investing in the women's side, have employed Jim Chapman, an experienced manager with a wealth of knowledge to not only lead the senior first team but to head and restructure the girls Youth Academy.  They are already making great progress towards becoming a more professional set up and that can only be a good thing for the club, the community and of course the girls.
It's also, surprisingly, a great way to unwind.  Most people would expect it to be a stressful environment, dealing with a group of kids aged from 6-10 but it's the opposite.  Regardless of how my day has been at work, I give myself a reminder before every session that I'm the person responsible for making each girls time constructive and fun.  For most, these 90 minute sessions can be the highlight of their week so I can't let them down by being in the wrong frame of mind.
It's a privilege being involved by giving up a little bit of my spare time to play a part in the growth of the kids, both in football and hopefully in life – it's so rewarding".