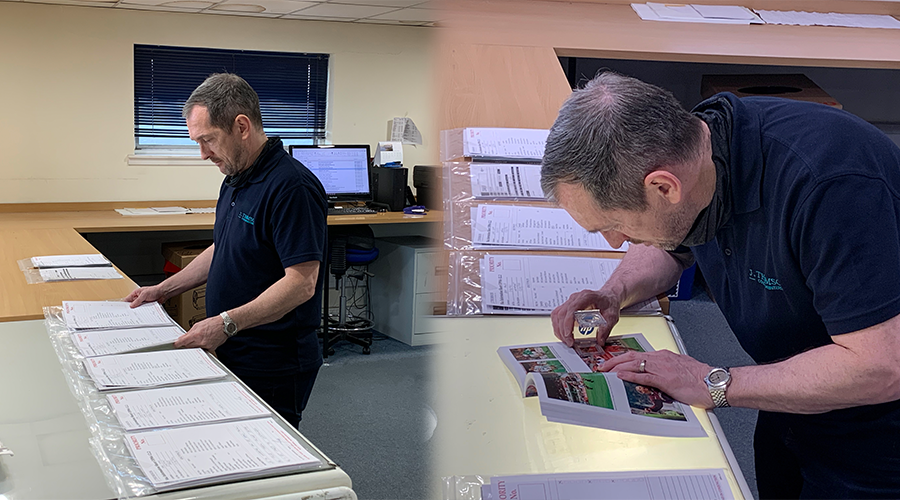 Welcome to our new "People behind the Print" feature. With almost a 2 year gap and far less physical meetings, we decided to let you get to know the person who helped deliver your print.
This month we are interviewing Scott MacNair, Pre-Press Manager
1. What was your first role at J Thomson?
I started working in JTCP as a Mac operator in December 1998 and was delighted to be selected for the 1st management training program and I have now succeeded in becoming the Prepress manager."
2. What is the best project you have ever worked on, why?
The White Paper that we printed for the Scottish Government in November 2013. It was such an important publication for Scotland and its people, and I was proud to be part of it."
3. Have you always worked in print?
I left school in September 1986 and started as an apprentice platemaker in Scottish Studio's and Engravers.
4. You have a month off work, where would you go?
It would have to be the Maldives, couldn't think of anywhere more relaxing to have a holiday. Sun, sea, sand, and no internet connection.
5. What is something you think everyone should try at least once? 
Swimming with sharks. (Although due to COVID I haven't actually been able to do it)
6. If you could sit next to anyone on a plane, who would it be?
Billy Connolly, I think he is a comedy genius, and he would have me laughing all the way to the Maldives.
7. Who would you invite on your talk show and why? 
Frank Sinatra, Robert De Niro, Marlyn Monroe, Maradona and Robin Williams
8. What's the most embarrassing thing that's ever happened to you?
Being stripped and tied to a wheelbarrow when my apprenticeship was finished. Not my favourite experience!
9. What would the title of your autobiography be?
Live for the moment.
10. What will people say at your funeral?
Hopefully, something nice!!