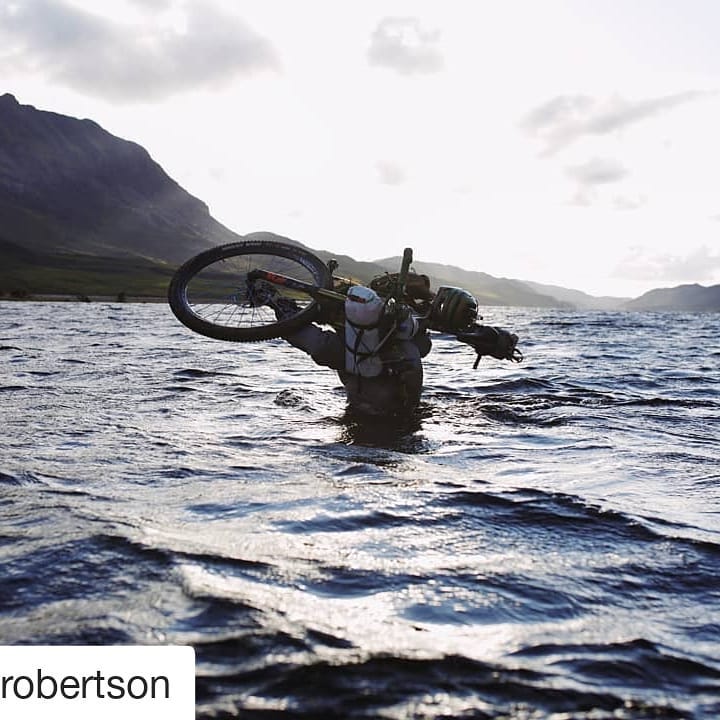 Congratulations to Inverness sales executive Iain Cormack for completing one of the countries most intense bike races, The Highland Trail, last week.
The race is a 550-mile self-supported mountain bike race through some of the remotest parts of the Scottish Highlands. Starting and finishing in the village of Tyndrum, this type of event is known as a 'bike-packing' race as it requires all participants to carry everything they need (such as a sleeping kit, clothes and supplies) throughout the duration of the race.
Iain finished the race in 17th place out of 61 riders with an incredible time of 6 days and 23 hours.
To be honest, the week flew past and the days seemed to merge, I had real trouble knowing what day it was most of the time.
Constantly on the lookout for bigger and more challenging races, Iain has been competing in a variety of mountain bike races over the last 10 years (including several 300km races) and was naturally drawn to the Highland Trail Bike Race as it is regarded as one of the toughest around.
The race is so challenging in fact, that riders must demonstrate their previous experience in these type of events in order to take part and as places on the start line are highly sought after, the riders are vetted to make sure they know what they're letting themselves in for.
The 550-mile long route is a real challenge at any time of year, however, this year was made especially hard by the weather conditions as heavy rain drenched the route with many riders withdrawing from the race by the end of the second day. Indeed, on the second day, Iain had to be pulled from a flooded stream by a fellow rider from Belgium after his bike had been swept away by the force of the water, only to be sunburnt two days later – only in Scotland!
Asked about what he'll take away from the experience (apart from a host of new bruises and blisters), Iain said:
The sense of camaraderie amongst the riders was very evident, it's a special shared experience and a wonderful way to see some of the remotest parts of the country. I've made lots of new friends from all over the world.
Everyone at J Thomson would like to congratulate Iain on this incredible achievement and are looking forward to having his determination and resilience back on the sales team!